Submitted by Renee Becker-Blau, Talent Development Associate ……
This past April, the MKE Tech Hub Coalition and The Commons heard a significant number of college students were losing their in-person summer internships due to COVID. These students are part of a core pool of talent in the greater Milwaukee area and this loss in internships had the potential to cause long-term disruptions on the student's career trajectory and organizations' talent pipeline strategies.
"The Spring Semester was a stressful time for college students. They were going into a lockdown, leaving campus, and they were losing their summer internship opportunities" explained Laura Schmidt, Chief Talent Development Officer for the Coalition.  "Students relied on these opportunities to network locally, gain hands-on experience, meet requirements for graduation, and generate income for education expenses.  We didn't want this pool of talent to fall through the cracks at a time when they were considering what a tech career in MKE might look like.  We knew that we needed to take action quickly and we knew we could not build something from scratch in the time available."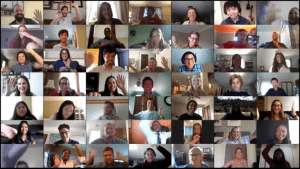 The Commons pitched the development of a virtual summer experience that could be built off of their existing programming.  Over a period of 10-weeks, students participated in startup sprints, an innovation challenge, individual skill development, a Bit by Bit Tech Conference, Lunch + Learn Professional Development Sessions, 1×1 and/or group mentorship, and professional networking.
The Coalition committed to fund a $75,000 grant to the Commons to seed the development of the program.  Over 700 applications came in from 65 colleges, universities, and high schools.  The only real requirement to be considered was that they were originally from WI or were currently attending a WI school.  Ultimately the Summer Virtual Internship program supported 121 students from 27 different schools and made a significant impact on the Milwaukee Tech Talent Pipeline.
The Coalition provided support to source applicants, vet candidates for the advanced technical team, secure speakers, identify employment opportunities and more.  "The Commons was a spectacular partner every step of the way.  The Coalition is committed to addressing identified gaps in collaboration with community partners.  It's so rewarding to partner with organizations that are willing to try something new and convene those willing to make it happen."  said Schmidt.
The program exceeded expectations and was recognized at the Metropolitan Milwaukee Association of Commerce (MMAC) Focus on the Future Awards Showcase. The MMAC event recognized local organizations and individuals that made a positive difference in the Milwaukee community during the pandemic. In September, the MKE Tech Hub Coalition and The Commons were recognized as an Distinguished Honoree for the Mother (or Father) of Innovation Award. An award given by MMAC for creating, "a new product or service to meet rapidly changing market demands."
"The Coalition would like to especially thank it's members and community partners who came together to support this program with limited lead time at a time when many of them were struggling with their own COVID response and/or running virtual internship programs of their own. It is truly remarkable to watch the power of the Coalition come to life through the actions of its members" said Schmidt.
"We learned how important it is for students to form both peer and professional networks. We also learned that a move to virtual was not only doable but opened a lot of doors we might not otherwise have thought possible." said Schmidt. Moving forward, the Coalition will be reimagining what this experience could/should look like to provide access to a broader audience vs. the select few that typically make it through more traditional internship programs.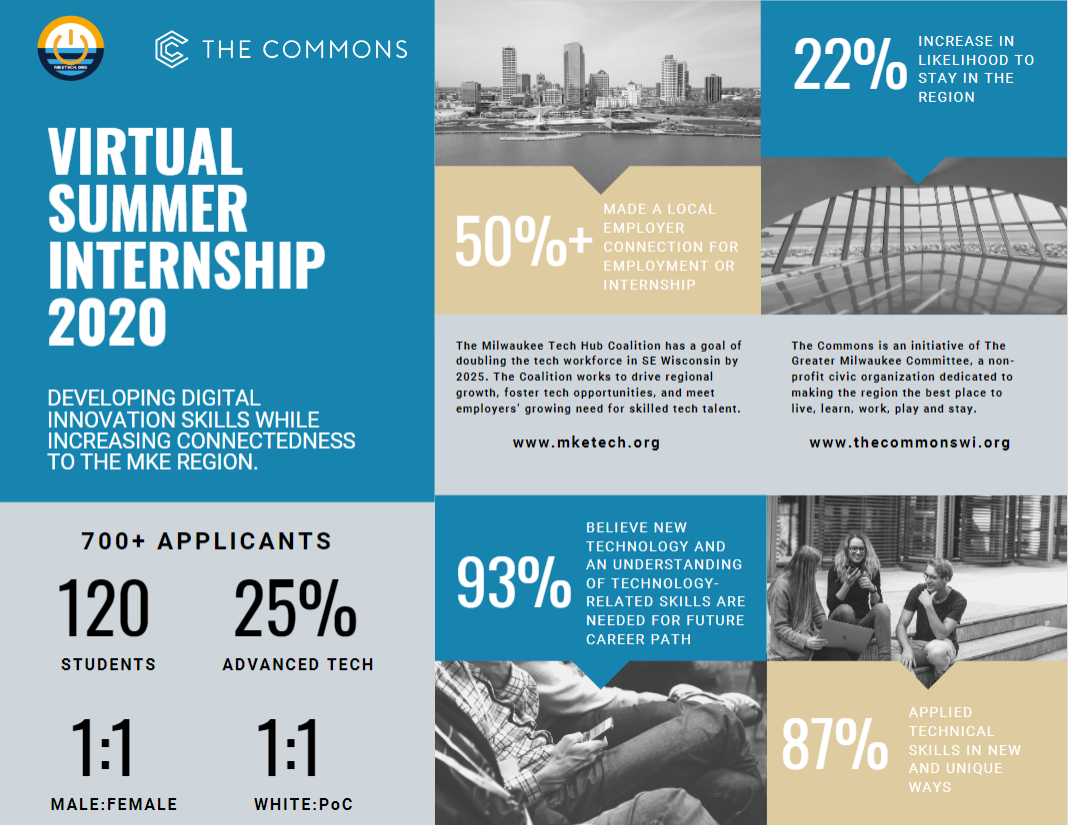 Related Resources: