Every year, we publish our annual Impact Report to review work being done to advance our mission. In 2021, we celebrated 2 years and saw growth across membership, programs and partnerships. This work was made possible through collaboration and a shared mission to inclusively double tech talent in the Milwaukee region. Together, we made an impact.
Some highlights from the year:
✔️ 2500 individuals touched by programs and events
✔️ Over 50% individuals served by programs came from historically underrepresented demographics
✔️ Grew 191% to 110 Member organizations
✔️ Joined 60 other technology councils across the U.S. focused on growing regional tech ecosystem
Dive into our Annual Impact Report below to learn more about our work and mission.
2021 Annual Impact Report
Read our impact report here to learn more about our mission and work from 2021.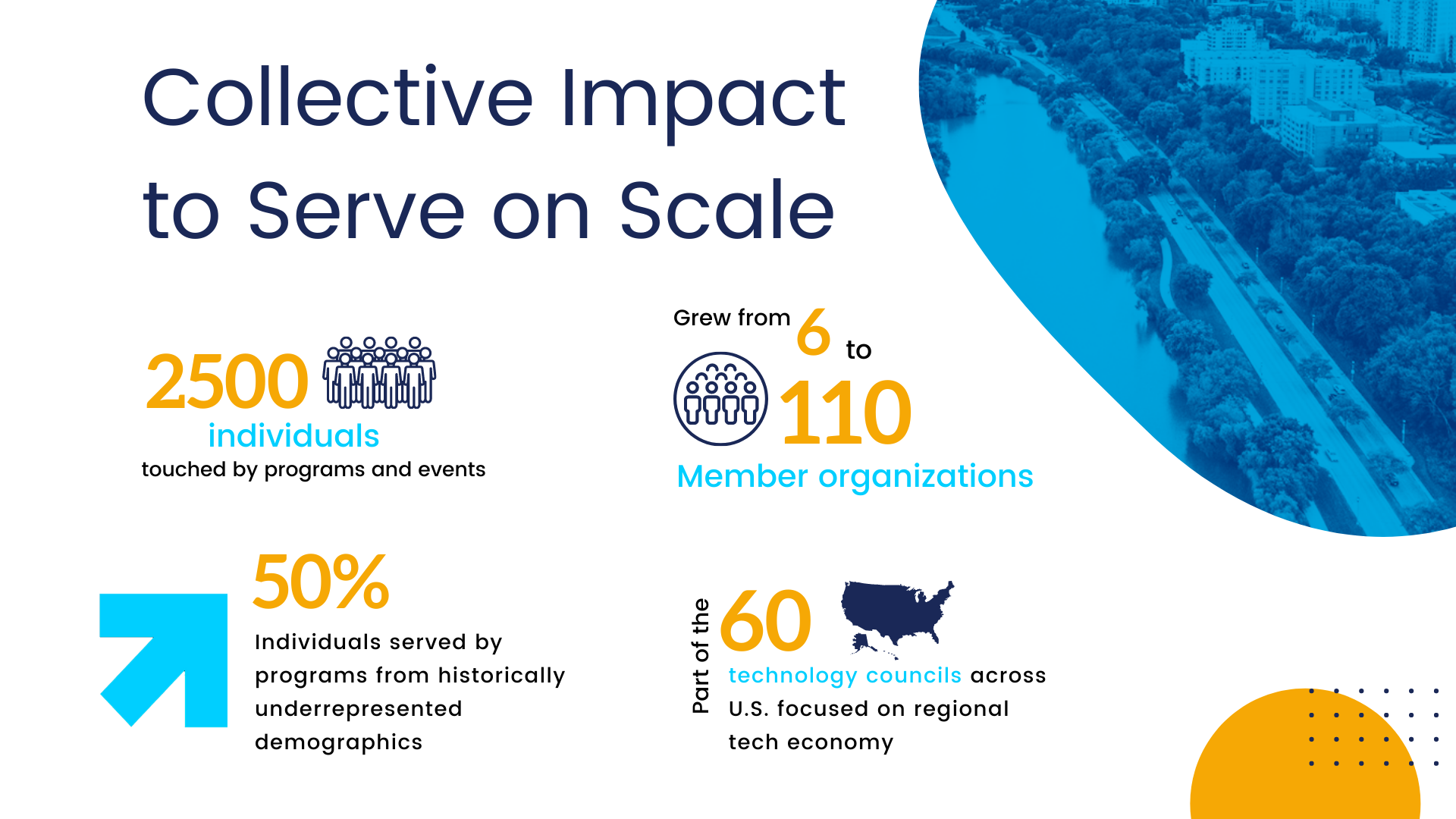 Get Connected
Sign up for updates and to get plugged into the #mketech community.
"*" indicates required fields