Registrations have closed.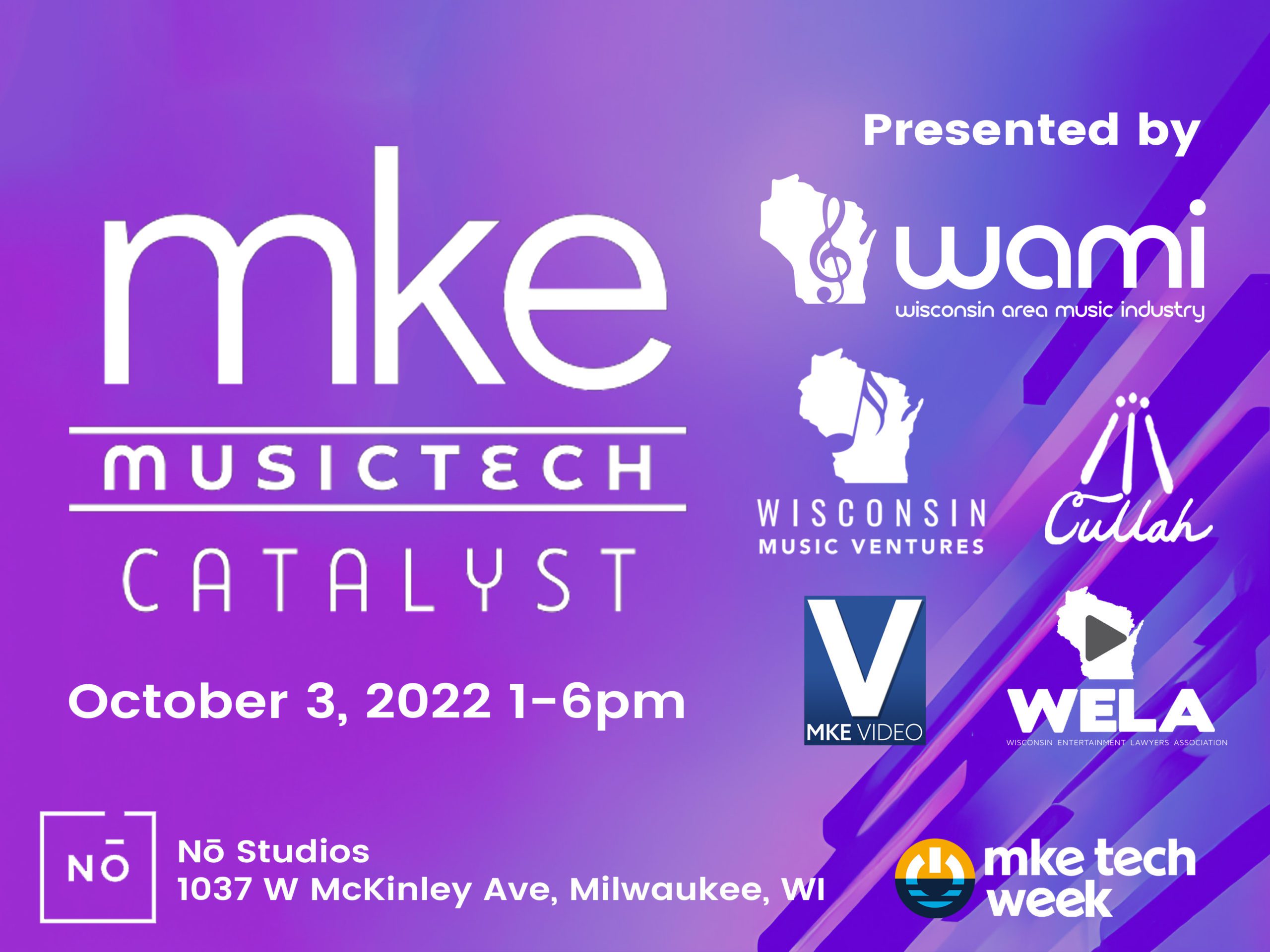 MKE MusicTech Catalyst
749
749 people viewed this event.
MKE MusicTech Catalyst
 is a mini-conference at the state-of-the-art facilities of Nō Studios in Milwaukee's Brewery District. Join this gathering to listen to prominent artists and music industry leaders speak about the industry's current state in their areas of expertise. Catalyst will feature compelling interviews, presentations, product demos, and of course, live music! This event is the first of many that will provide an opportunity for anyone passionate about music and technology to connect, network, and learn together. As a community, we can catalyze unity, trust, and collaboration in our MusicTech culture.
Presented by: Wisconsin Area Music Industry (WAMI), Wisconsin Music Ventures (WMV), Cullah, MKE Video, Wisconsin Entertainment Lawyers Association (WELA).
We have a roster of industry experts speaking on their expertise in the fields of music and technology. They include:
Grace Weber – Grammy Award winning artist
Tarik Moody – Program Director for HYFIN, content producer, and on-air host at 88Nine RadioMilwaukee
Pete Strand – Partner, Mandell Menkes LLC, entertainment, media, and intellectual property lawyer.
Bryan Kroes – Shareholder, Hurtado Zimmerman SC, construction, real-estate, and entertainment lawyer.
Heidi Thole – Chair, State Bar of Wisconsin's IP and Technology, trademark, copyright, and IP lawyer.
Cullah – Musician, founder of Firebird Media.
Allison Emm – Founder of Wisconsin Music Ventures
Leonard Novati – Founder of AfroCharts
Aichelle White – Founder of MUSample
John Justus – International musician, singer, songwriter, producer and founder of Hallowtribe (Pop/Indie Rock)