by Laura Schmidt, Chief Talent Development Officer …
Tech is embedded in all of our key industries. Our future workforce will either need to contribute to the creation of technology solutions, or at least understand how they impact the way in which they do their work. The MKE Tech Hub Coalition's mission is to double the tech talent in the Milwaukee region in the next 5 years in order to drive regional economic success, innovation and diversity in tech. We want our future tech workforce to be reflective of our community. To accomplish this, it is critical that students are encouraged and supported to pursue the development of technical skills. An introduction to computing in K-12 allows students to at least consider how tech could impact their future.
In the State of Wisconsin, there are guidelines for computer science education and a requirement that school districts offer instruction in computer science. Unfortunately, we lack a comprehensive strategy, funding and support which leaves many districts with an interest but difficulty in moving forward. Consequently, many students will never experience computing or understand it's value in relation to the future of work.
Districts Invited to First CSforALL SCRIPT Workshop in Wisconsin
The Coalition is a member of CSforAll. CSforALL's mission is to make high-quality computer science an integral part of the educational experience of all K-12 students and teachers and to support student pathways to college and career success. To that end, the Coalition is sponsoring a Virtual CSforALL SCRIPT Workshop on August 13-14, 2020 for the following districts:
In order to participate, districts committed to assemble teams of district, school and teacher leaders that will develop a strategic plan to provide an inclusive culture for computer science. The "SCRIPT" supports systems-level change by addressing five key areas: (1) Leadership, (2) Teacher Capacity and Development, (3) Curriculum and Materials Selection and Refinement, (4) Partners, and (5) Community. We will be working with a local SCRIPT facilitator to gather data to inform continuous improvement and provide technical assistance along the way. Please meet our local SCRIPT facilitator: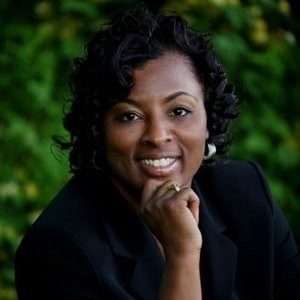 Tina Boyle Whyte, MS, MHRM was instrumental in the development of the computer science program at Central High School in the West Allis West Milwaukee School District before joining Marquette University as a Visiting Assisting Faculty in the Department of Computer Science. She supports the PUMP-CS program in Wisconsin and is the primary contact for Marquette University as an academic alliance for the National Center for Women in IT (NCWIT). She serves as a SCRIPT facilitator for CSforALL and directs the JROTC-CS program. We are excited to work with her on this effort.
New!  MKE K-12 Computing Alliance
In addition, the Coalition is proud to join forces with organizations committed to shared objectives as part of a newly formed MKE K-12 Computing Alliance. The Alliance launched to leverage each organization's unique assets in the region to provide a coordinated response to the needs identified by the districts participating in the CSforALL SCRIPT process. Each has a shared commitment to STEM overall but has a specific focus on the integration of computing and related disciplines as noted below:
If your organization/district would like to talk about how to get more involved in our collective efforts in the future, please feel free to contact me at LauraS@mketech.org.