A regional effort across Southeast Wisconsin to inspire and show students the power of technology and innovation.
December 4-10, 2023
Inspire future tech leaders
Each December, area businesses, nonprofits and schools across SE Wisconsin come together to teach an hour of tech to local students. This regional week-long experience supports and expands the national Hour of Code movement during Computer Science Week to advance early tech talent in our region.
Join Hour of Tech and help us reach 37,000 hours in 2023
Thank you to the organizations & schools taking part in Hour of Tech
Organizations
Accenture

AfroCharts

Associated Bank

Computer Science and Digital Learning Innovation

Direct Supply

Entrision LLC

Expedient

Foresight Studios
Froedtert & Medical College of Wisconsin

GE Healthcare

Generac Power Systems

i.c.stars

KOHL'S

Milwaukee Area Technical College




Milwaukee Bucks

Molson Coors
MSOE

Northwestern Mutual

Rockwell Automation

Sharp Literacy

Talimer

UWM

WEC Energy Group

Wickidcool Software
Alba Elementary School

Audobon High School

Barak Obama School of Career and Technical Education

Brown Deer High School

Catholic Memorial High School

Fernwood Montessori

Golda Meir School
Hamilton High School

Journey House

Kenosha School of Technology Enhanced Curriculum

Milwaukee Academy Of Science

Milwaukee High School of the Arts

Notre Dame School Milwaukee
Riverside University High School

Spanish Immersion

St. Augustine Perpatory Acaedemy

St. Joan Antida High School

Westside Academy

Woodlands Elementary
Join the movement
Kids can't be what they can't see, which is why early exposure to tech and tech careers is important.
MKE Hour of Tech aims to teach students a variety of activities to showcase the possibilities of tech – from coding, design and user experience to 3D modeling, cybersecurity, data science, artificial intelligence education…and more!
If you are an individual, school or organization and wish to be involved, let us know by registering your interest: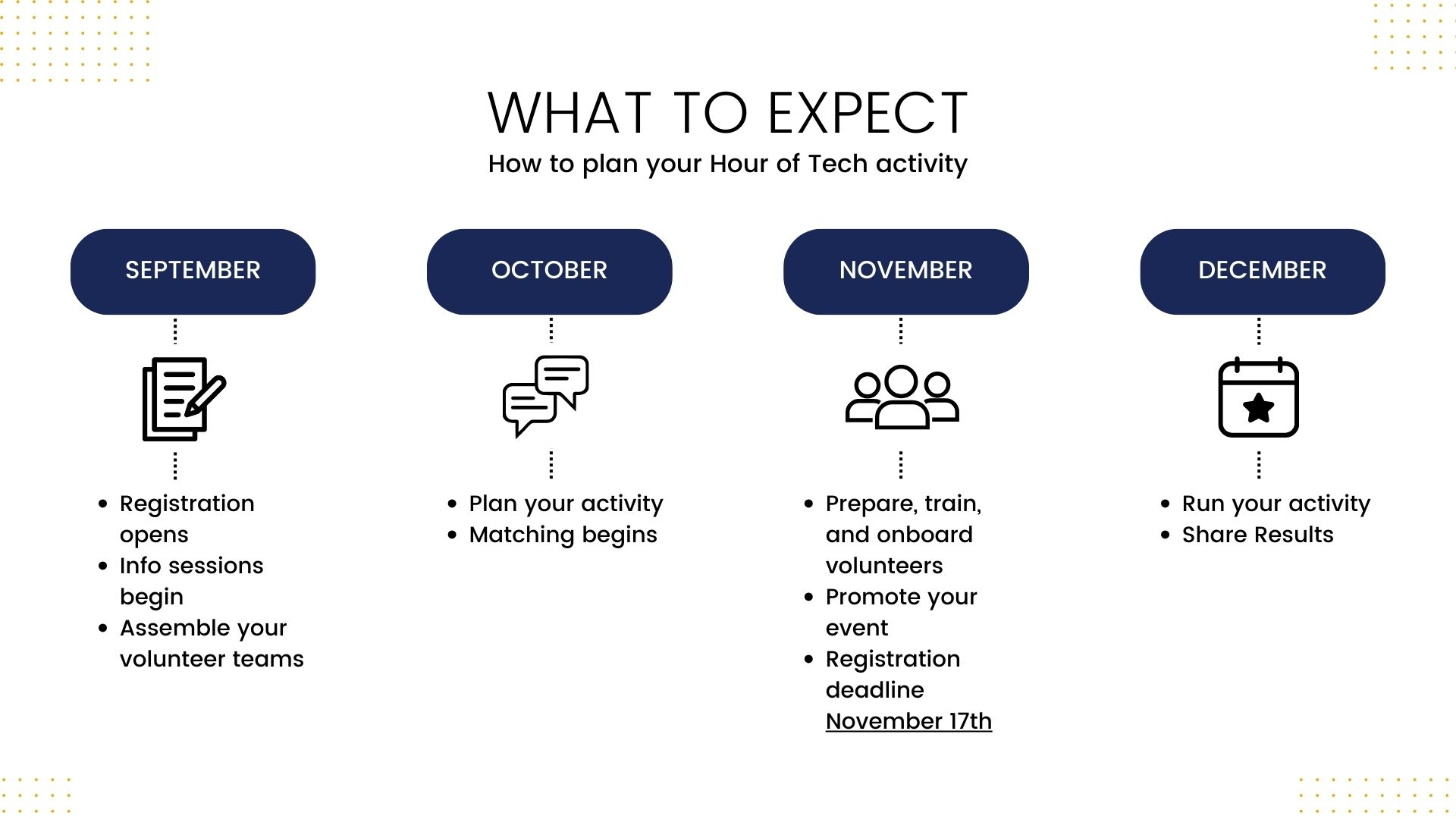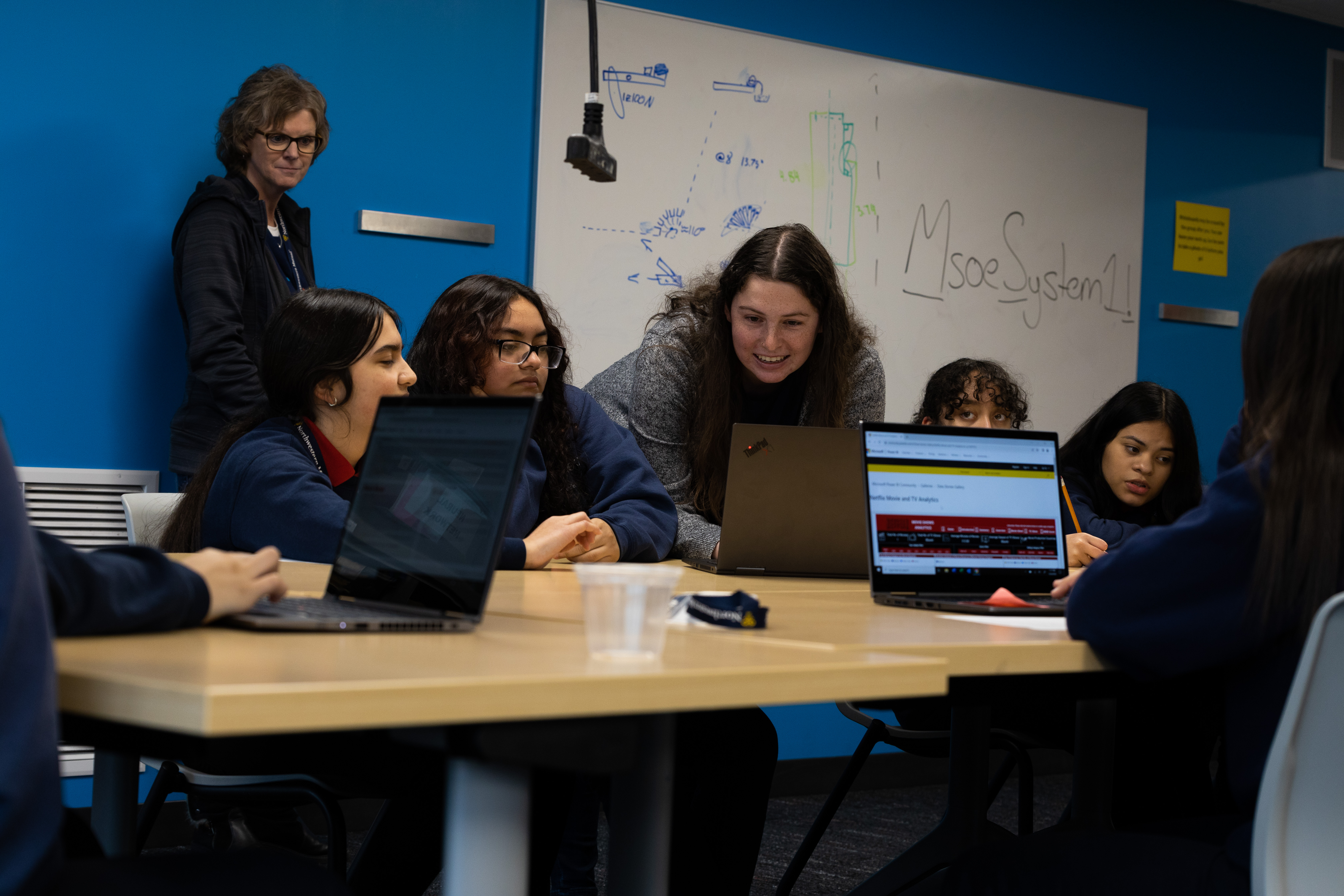 Get involved
You don't have to know how to code to mentor or teach an hour of tech. Anyone can participate – companies, schools, nonprofit organizations and more. Get on our list to stay up to date and learn how you can get involved in the next Hour of Tech