This year was the first MKE Tech Week, a weeklong celebration of tech, designed to connect, educate, and celebrate innovation in Southeast Wisconsin. Previously known as Startup Milwaukee Week, this year's programming was presented by the MKE Tech Hub Coalition and powered by the Wisconsin Startup Coalition with the goal to include an expanded audience of all tech professions from startups, developers and corporations to education and community partners. 
 Running from October 25-31, MKE Tech Week had over 50 events occurring in-person and virtually run by over 45 community partners. 
 With in-person, hybrid and virtual events, MKE Tech Week offered something for everyone. Sessions spanned Meet the Meetups, Healthcare Innovation Pitch Competition, Reverse Pitch MKE, Cryptocurrency, MKE Tech Policy Roundtable and the Startup and VC showcase. 
In addition to the programming from our community partners, we also celebrated our 2-year anniversary with a virtual event featuring Robert Cordova, CTO of the Milwaukee Bucks, a panel discussion on regional collaboration and a look-back at the collective impact made possible from our 100+ members who are actively working to advance our mission of inclusively doubling tech talent in the Milwaukee region.  After the virtual anniversary session, Coalition members gathered face-to-face for the first time since early 2020.  
PHOTOS FROM THE WEEK
REFLECTING ON THE WEEK 
Our goal for the inaugural MKE Tech Week was to expand Milwaukee Startup Week to new audiences and celebrate all tech and innovation in our region.  Milwaukee is already a robust tech region with over 80,000 tech employees and over 9.5% of the economy.  
This week allowed us to connect with others actively working to grow Milwaukee into a vibrant and diverse tech hub.  It is through those connections that we make progress – growing and sustaining a tech hub that creates enduring regional prosperity and life changing jobs requires that we all work together.  It was a perfect opportunity for everyone who plays a role to come together – from educational institutions, governmental entities, corporations, startups, individual tech contributors and the community at-large.
We were grateful for the opportunity to connect with our partners, meet new people and experience the growing momentum and energy building around tech in our region.  We're excited about the future of Milwaukee tech and greatly appreciate everyone who came out to participate in the week. 
Thank you to our sponsors who made the week possible:
Premier: Husch Blackwell, Northwestern Mutual


Supporting: Concordia University Wisconsin,
Sustaining: Expedient and Fine Point Consulting
HERE WHAT OTHERS SAID ABOUT THE WEEK
 https://www.bizjournals.com/milwaukee/inno/stories/news/2021/07/12/startup-week-merge-mke-tech-hub.html 
https://www.cbs58.com/news/no-more-dreamin-make-your-small-business-dreams-real-during-milwaukee-tech-week-beginning-monday-oct-25th
https://www.bizjournals.com/milwaukee/inno/stories/news/2021/10/19/mke-tech-week-preview-web.html 
https://www.bizjournals.com/milwaukee/inno/stories/news/2021/10/29/startup-vc-showcase-2021-mke-tech-week.html 
https://www.bizjournals.com/milwaukee/inno/stories/profiles/2021/11/02/octane-coffee-slideshow-first-look.html
https://www.msn.com/en-us/video/id%253d/milwaukee-tech-week-kicks-off-aiming-to-reinvigorate-area-tech-scene/vi-AAPWJaH 
https://www.youtube.com/watch?v=48Yn1RfkHoA 
https://www.bizjournals.com/milwaukee/inno/stories/news/2021/10/29/mke-tech-week-2021-tech-policy.html 
+++
ABOUT MKE TECH HUB COALITION
The MKE Tech Hub Coalition is a non-profit organization working to inclusively double tech talent in the Milwaukee region. We serve as a unifying voice for Milwaukee's tech community, working with others to grow a vibrant, inclusive ecosystem where tech and innovation create enduring regional prosperity and life-changing jobs. Formed in late 2019, 100+ member organizations now collaborate to grow tech jobs matched with the right supply of skilled talent through K-20, reskilling and attraction/retention initiatives. Underlying all of these initiatives is an intentional focus on increasing the diversity of our tech talent.
ABOUT OUR PARTNER WISCONSIN STARTUP COALITION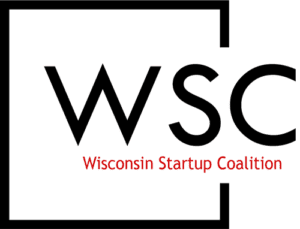 Wisconsin Startup Coalition (WSC)– the ONLY Wisconsin organization focused onadvocating for early stage startups. In the first year, WSC is leading real policy change right out of the gate! Here is a look back at what WSC was able to accomplish due to the support from advocate-entrepreneur members:
Activated WSC members and met with 68 legislative offices.
Identified changes to the QNBV program, and took those changes to the legislature, creating bill drafts.
Advocated hard during the biennial budget process to promote talent attraction funding for WEDC and to find bipartisan compromise for the proposed $100m Wisconsin Fund of Funds.
Only a unified, assertive voice can change the sometimes fractured startup ecosystem in Wisconsin and WSC is leading the way. Join the nearly 100 members representing early stage startup founders and the startup ecosystem to ensure WI startups are represented. Not sure if WSC is right for you? Schedule a time to chat by contacting Anne Hauer.